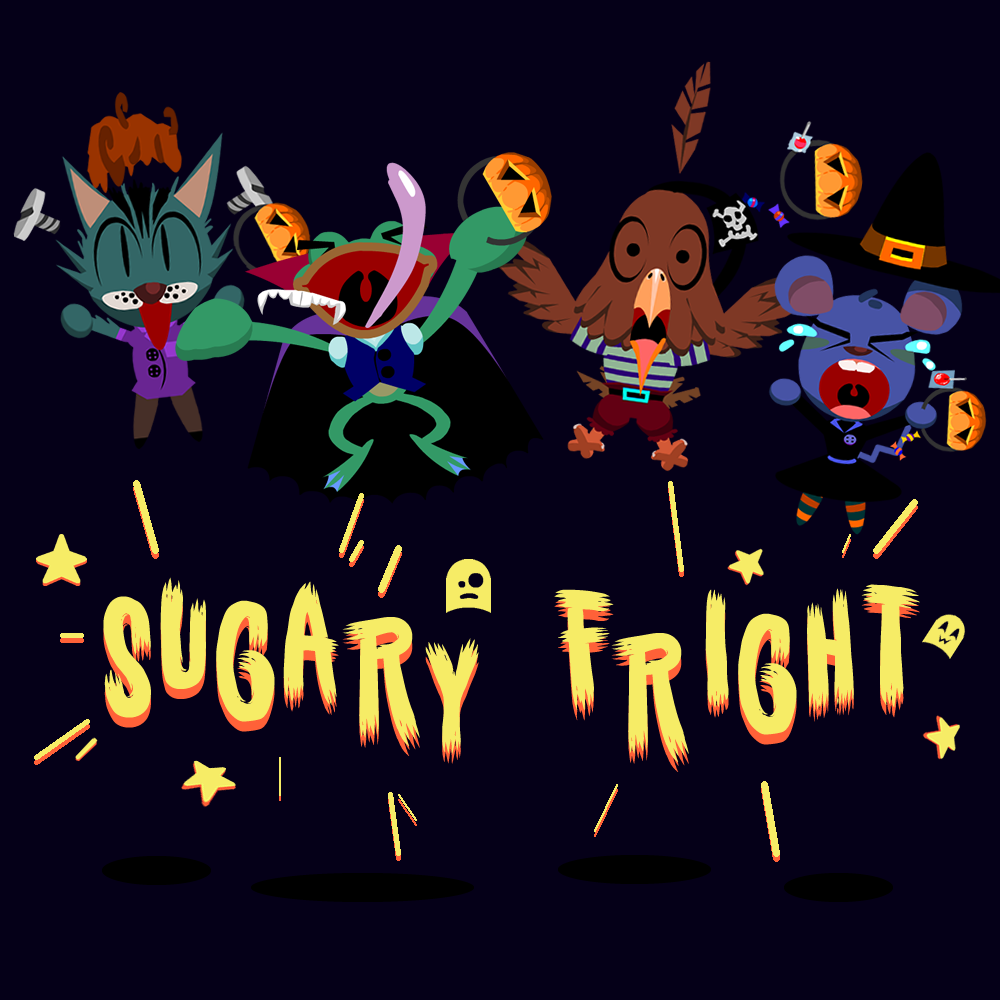 Sugary Fright
A downloadable game for Windows
Made for the Darktober Gamejam 2018.
Sugary Fright is a halloween themed multiplayer game for up to 4 players! Trick-or-treat, collect candy, dodge monsters, curse your friends, and enjoy the atmosphere of halloween! Beware, halloween night might hold a wicked secret...
Characters & Ghost art by Gábor Lángi

Coding & Additional art by Barna Lángi a.k.a. Unknown Origin

Thank you for playing and happy halloween!!!
Comments
Log in with itch.io to leave a comment.
Boy howdy, that was an awesome Gamejam game! Love the spooky Autumn style you went with.

It's probably because candies and ghosts are only recycled when there are inactive ones. Else the game instantiates a new one, and adds it to a list. I also could've cut down on particle emitter numbers. EVERY tree has one, and they're active at all times.